Thursday, March 14th
* Indicates additional fee to attend and must sign up through the registration site to attend.
7:00am - 6:00pm
Registration Open
Dyslexia Strand *
Spend the day with Dr. Marcia Invernizzi and explore the topic of dyslexia. The morning session will focus on dyslexia research while the afternoon session will focus on evidence-based instructional practices. Participants will also have the opportunity to attend the two general sessions with Pernille Ripp and Kylene Beers with a break for lunch.
8:00am - 9:30am
Pre-Conference Literacy Institute Sessions *
Best Bets for the Classroom 2019
Teachers who love to share great children's books with their children but don't have the time to read widely, Best Bets does the reading work for you. Books are selected based on reviews, blog mentions, awards, and personal reading. Books from Pre-K through YA will be presented and a handout provided.
Passionate Writers
While writing continues to be a skill that all children must develop, how do we help students feel like true writers, the type of writers who feel like their work matters beyond the classroom lesson? In this session, we will discuss small tweaks and practical tips on how to help students develop their writer's voice to see writing as something that matters to them. With this renewed investment, we can help them dig deeper in their writing explorations, to truly become passionate writers no matter their skill level.
Using your PALS Data to Form Intervention Groups
Too often we give tests and don't do anything with the information. If we are going to take the time to give the test, let's use the data to understand our student's needs. THEN, we can give them what they need.
Leveled Texts or Leveled Lives? Rethinking How We Think About Text Levels in the Classroom.
Is there really a difference between texts labelled P versus R? What if we focus instead on providing the right scaffolds? This session is focused on differentiating the support, rather than the text.
Ignite Your Teaching by Being a Teacher-Writer
Teachers of writing know the most powerful thing they can do is to be a writer themselves since it allows them to sit writer-to-writer with a student when they confer. Attendees will engage in some creative writing in their writer's notebooks. There will be an opportunity to share with in partnerships and with the whole group. Participants will leave this session with writing pieces they can develop and share with their students.
Engaging Students in Strategic Talk in the Primary Classroom
Children are never too young to begin thinking and talking strategically about books! In this session, learn how to plan for effective comprehension strategy instruction in primary classrooms and also how to engage students in sustained practice of strategic thinking through read-alouds, the listening center, and partner reading.
Conferencing, Collaboration and Peer Book Talks - The Way to Change the World of Reading - One Classroom at a Time
Finding ways to conference consistently, collaborate about reading goals and encourage peer book talks are transforming my classroom from, "I hate to read" to "Could I borrow that book?" Come learn what you can do to raise the reading culture in your school.
Amy McAvoy
Shared Reading: The Missing Opportunity
This session will highlight the benefits and value of using shared reading with all our K-5 students! Denise will share how shared reading can strengthened comprehension skills, vocabulary, fluency, text structure, word analysis and craft within fiction and nonfiction text. She will also show you how to use share time as a way to move kids to a deeper understanding of what was taught during the lesson. Denise will bring all of these ideas to life by showing you real live examples from the many classrooms that she works in.
9:00am - 7:00pm
Exhibit Hall Open
9:45am - 11:15am
Pre-Conference Literacy Institute Sessions *
Teaching Vocabulary So Kids Will Beg for More!
In this workshop, Brenda demonstrates how to develop creative, flexible vocabulary instruction that improves students' word knowledge and confidence, enhances classroom community, and increases achievement. She will introduce how to introduce new words in context, expand word networks, enhance word-learning strategies, engage students in active learning, celebrate new words, and assess vocabulary development. Teachers of grades K-6, special education students, and English Learners will learn how to weave vocabulary into each school day using multisensory instruction that includes music, art, literature, movement, games, drama, writing, test-taking skills, and technology.
Writing in The Early Classroom
Writing MUST be an integral part of the early classroom. Students should be guided in all aspects of the writing process. Come explore ideas for the early classroom.
Let's Write: The Writing Process in Grades 3-Middle School
Come and learn how to get students writing and reading more in class. Through the use of Quickwrites, Article of the Week, and other strategies students will be writing more and complaining less! Dealing with time constraints? I will share ways to increase writing time in class with ease. Students can be and should be writing daily in class.
10:00am - 11:00am
First Time Attendee Reception
11:30am - 12:30pm
General Session: Passionate Readers
With 24% of adults reporting that they have not read a book in the last 12 months, we are facing a mounting reading crisis. So what can we, as the educators who teach this future generation of readers, do to create more engaging reading experiences? In this session, based on the book Passionate Readers: The Art of Reaching and Engaging Every Child, 7th-grade teacher Pernille Ripp will help you re-discover the keys of creating a community of readers, no matter the constricts facing your time. Focusing on teacher reading identity, classroom environment and library, as well as student reading identity, this is a session sure to inspire.
1:30pm - 2:30pm
Featured/Concurrent Sessions
Powerful Partners: Engaging Parents, Tutors and School Volunteers with Word Study
How can educational professionals engage and support partners to accelerate literacy learning of all students? This session will facilitate a review of developmental literacy, demonstrate student-centered instructional practices, and address frequently asked questions asked by parents, tutors and school volunteers about word study practices. Participants will how learn how to support these partners in identifying stage of development, determining focus for instruction, and using effective instructional techniques.
Donald Bear, Sponsored by McGraw Hill,
Michelle Picard, Alison Meadows
Now What? Helping Students Become and Remain Passionate Readers
The message is clear among literacy communities; we want to help our students become readers for life, we want them to love reading, but we need more ideas. When we believe in choice, when we believe in inclusive access, when we believe we are ready, and yet, we are not sure how to start or how to continue to create thriving reading communities. How do we know they are reading if we don't quiz them? What do we do with our readers who are not where they should be? What do we do not just on the first day of school but every single day after when those kids who hate reading just grow in their hatred rather than change their mind? What do we do when we are ready for a change in our literacy practices but those around us are not? Focusing on creating authentic conversations, building reading community, and establishing positive reading identity, this session is meant for the educator looking for practical ideas in their quest to help students become passionate readers.
Letter Lessons and First Words: Phonics Instruction Pre-K through Grade 2.
Refresh your phonics practices at this session with new research, strategies, and techniques including: word prompting, sounding out a word, using inductive tension, book walks, and letter cycles.
The High Value and High Rewards of Small Group Sessions in Writing Workshop
There's one of you and 20 – most likely more – of them! Therefore, small group strategy lessons are an excellent way to differentiate instruction while maximizing your time. Learn the fundamentals to making small group sessions work in your writing workshop so that you can meet your students' needs in highly-individualized ways.


Line-by-Line: How Poems Teach Us to Write Well in All Genres
Because poems are usually built from a small number of lines, studying poetry allows readers to understand a poem's architecture all in one look, to notice metaphor and sensory description all on the same page. By studying poetry, students can understand how a text works line-by-line, discovering ways to find ideas, organize these ideas, and play with sound. And when writers understand how poems are sewn together, they can carry these stitches of structure and repetition, meter and image as they craft any text, from poetry to narrative, from opinion to information. Come study poems, the most elegant writing teachers of all.

Unlocking Literacy for English Learners
Meeting the unique literacy challenges faced by English Learners (ELs) in classrooms today can seem daunting! It is possible, however, for teachers to mitigate these challenges by implementing specific strategies designed to boost literacy development for ELs.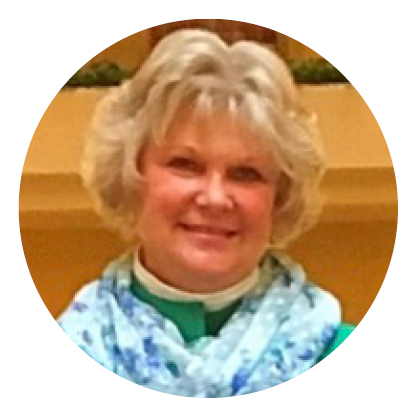 How Can Habits of Literacy Unlock the Treasures of Balanced Literacy for Teachers?
During this interactive session, teachers will work together as they experience a few of the habits they must develop to support students while using a balanced literacy approach that encourages expressive and receptive language.
Anne Evans, Carolyn Guthrie
Remedying the quiet crisis: Addressing the needs of high ability readers in the elementary classroom
We will explore what balanced literacy instruction looks like for high ability readers. We will present practical strategies to help elementary teachers maximize their limited time and resources to support and challenge high ability readers and ensure their continuous growth.
Unlocking the Competencies of Literacy Leadership with the New ILA Standards for Reading Professionals
The proposed session showcases the Revised Standards for Reading Specialists. Participants will explore what a Reading Specialist IS and what a Reading Specialist is NOT. Literacy Leaders will learn about the expectations for Reading Specialists, in addition to the changes in expectations for specialists according to the New Revised Standards for Literacy Professionals.
You've Got This! Understanding the New Writing Standards
This teacher friendly workshop will provide participants with a fast-paced overview of some of the most practical and effective strategies for supporting students to write clear, coherent pieces of writing across genres. Throughout the workshop, participants will learn specific strategies for supporting a wide range of students. This workshop will help support the new Writing Standards of Learning
2:45pm - 3:45pm
Featured/Concurrent Sessions
Best Bets for the Classroom 2019
Teachers who love to share great children's books with their children but don't have the time to read widely, Best Bets does the reading work for you. Books are selected based on reviews , blog mentions, awards, and personal reading. Books from Pre-K through YA will be presented and a handout provided.
Writing Mini-Lessons Kids Love
Participants will leave this session with a wealth of ideas to enhance their writing instruction in the areas of composing and written expression. Additionally, a variety of mentor text titles will be shared.
Making Invisible Thinking Visible in Reading Workshop
Come witness how APS Middle School teachers are deepening their students' reading comprehension using Reading Notebooks. You will experience hearing a story, thinking about it and then learn ways to show that thinking on a notebook page. A list of print and video text will be shared, as well as, a rubric to assess reading notebook pages.
Survival Strategies for Intermediate Grade Fluency, Vocabulary, and Comprehension
Reading instruction is both a science and an art combining research-based practices and highly developed techniques. This session addresses fluency, vocabulary and comprehension strategies in content areas and beyond.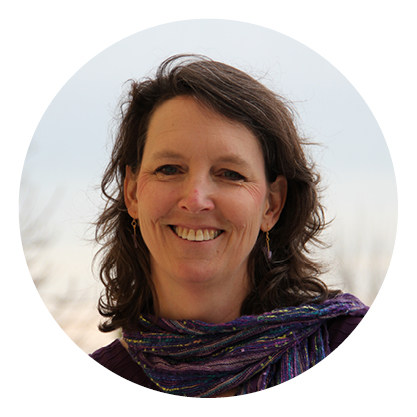 Using the NEW PALS Emergent Reader Electronic Lesson Plan for Small-Group Instruction
Learn how to use the NEW PALS Emergent Reader Electronic Lesson Plan to develop differentiated, integrated, explicit, and systematic small group lessons to facilitate literacy growth for your emergent readers.
Virginia Readers' Choice: Middle and High School Selections 2019-20
Members of the Virginia Readers' Choice middle and high school committees will share each list of the top 10 books for the 2019-20 school year.
Valerie Robnolt, Jeannie Pfautz
Keep a Notebook: Romp, Risk, Rehearse!
Choice matters. When students learn to make writing choices, they are more likely to choose writing. In a notebook, we play with words, experiment with mentor sentences, list, sketch, and surprise ourselves. Notebook keeping is a golden thread woven through a writing life, reminding us of where we've been, how we think, and who we are. In this session, we will explore many strategies for helping students to collect and develop ideas in a notebook, and we'll examine how this tool supports writers throughout a writing cycle and year. With time and trust, a writer's notebook becomes rich compost from which literature can grow.
Let's Write...More! Grades 3 -8
Come and learn how to get students writing and reading more in class. Through the use of Quickwrites, Article of the Week, and other strategies students will be writing more and complaining less! Dealing with time constraints? I will share ways to increase writing time in class with ease. Students can be and should be writing daily in class.
3:30pm - 4:15pm
Afternoon Break
4:15pm - 5:30pm
General Session: Creating Engaged and Attentive Readers
Join award-winning authors and international speakers and consultants Kylene Beers and Robert Probst as they share strategies that help all readers, but especially striving readers, develop habits that help them read with deeper understanding. With their hallmark humor, they'll share how to engage our more resistant readers whether the text is fiction or nonfiction. You'll leave inspired, entertained, and ready to return to the classroom with strategies that make a difference.
5:30pm - 7:00pm
Welcome Reception with Exhibitors
8:30pm - 10:00pm
Paint Night *