Thursday, March 14th
* Indicates additional fee to attend and must sign up through the registration site to attend.
7:00am - 6:00pm
Registration Open
Dyslexia Strand *
Spend the day with Dr. Marcia Invernizzi and explore the topic of dyslexia. The morning session will focus on dyslexia research while the afternoon session will focus on evidence-based instructional practices. Participants will also have the opportunity to attend the two general sessions with Pernille Ripp and Kylene Beers with a break for lunch.
8:00am - 9:30am
Pre-Conference Literacy Institute Sessions *
Best Bets for the Classroom 2019
Teachers who love to share great children's books with their children but don't have the time to read widely, Best Bets does the reading work for you. Books are selected based on reviews, blog mentions, awards, and personal reading. Books from Pre-K through YA will be presented and a handout provided.
Leveled Texts or Leveled Lives? Rethinking How We Think About Text Levels in the Classroom.
Is there really a difference between texts labelled P versus R? What if we focus instead on providing the right scaffolds? This session is focused on differentiating the support, rather than the text.
Passionate Writers
While writing continues to be a skill that all children must develop, how do we help students feel like true writers, the type of writers who feel like their work matters beyond the classroom lesson? In this session, we will discuss small tweaks and practical tips on how to help students develop their writer's voice to see writing as something that matters to them. With this renewed investment, we can help them dig deeper in their writing explorations, to truly become passionate writers no matter their skill level.
Using your PALS Data to Form Intervention Groups
Too often we give tests and don't do anything with the information. If we are going to take the time to give the test, let's use the data to understand our student's needs. THEN, we can give them what they need.
Ignite Your Teaching by Being a Teacher-Writer
Teachers of writing know the most powerful thing they can do is to be a writer themselves since it allows them to sit writer-to-writer with a student when they confer. Attendees will engage in some creative writing in their writer's notebooks. There will be an opportunity to share with in partnerships and with the whole group. Participants will leave this session with writing pieces they can develop and share with their students.
Engaging Students in Strategic Talk in the Primary Classroom
Children are never too young to begin thinking and talking strategically about books! In this session, learn how to plan for effective comprehension strategy instruction in primary classrooms and also how to engage students in sustained practice of strategic thinking through read-alouds, the listening center, and partner reading.
Conferencing, Collaboration and Peer Book Talks - The Way to Change the World of Reading - One Classroom at a Time
Finding ways to conference consistently, collaborate about reading goals and encourage peer book talks are transforming my classroom from, "I hate to read" to "Could I borrow that book?" Come learn what you can do to raise the reading culture in your school.
Amy McAvoy
Shared Reading: The Missing Opportunity
This session will highlight the benefits and value of using shared reading with all our K-5 students! Denise will share how shared reading can strengthened comprehension skills, vocabulary, fluency, text structure, word analysis and craft within fiction and nonfiction text. She will also show you how to use share time as a way to move kids to a deeper understanding of what was taught during the lesson. Denise will bring all of these ideas to life by showing you real live examples from the many classrooms that she works in.
9:00am - 7:00pm
Exhibit Hall Open
9:45am - 11:15am
Pre-Conference Literacy Institute Sessions *
Teaching Vocabulary So Kids Will Beg for More!
In this workshop, Brenda demonstrates how to develop creative, flexible vocabulary instruction that improves students' word knowledge and confidence, enhances classroom community, and increases achievement. She will introduce how to introduce new words in context, expand word networks, enhance word-learning strategies, engage students in active learning, celebrate new words, and assess vocabulary development. Teachers of grades K-6, special education students, and English Learners will learn how to weave vocabulary into each school day using multisensory instruction that includes music, art, literature, movement, games, drama, writing, test-taking skills, and technology.
Writing in The Early Classroom
Writing MUST be an integral part of the early classroom. Students should be guided in all aspects of the writing process. Come explore ideas for the early classroom.
Let's Write: The Writing Process in Grades 3-Middle School
Come and learn how to get students writing and reading more in class. Through the use of Quickwrites, Article of the Week, and other strategies students will be writing more and complaining less! Dealing with time constraints? I will share ways to increase writing time in class with ease. Students can be and should be writing daily in class.
10:00am - 11:00am
First Time Attendee Reception
11:30am - 12:30pm
General Session: Passionate Readers
With 24% of adults reporting that they have not read a book in the last 12 months, we are facing a mounting reading crisis. So what can we, as the educators who teach this future generation of readers, do to create more engaging reading experiences? In this session, based on the book Passionate Readers: The Art of Reaching and Engaging Every Child, 7th-grade teacher Pernille Ripp will help you re-discover the keys of creating a community of readers, no matter the constricts facing your time. Focusing on teacher reading identity, classroom environment and library, as well as student reading identity, this is a session sure to inspire.
1:30pm - 2:30pm
Featured/Concurrent Sessions
Powerful Partners: Engaging Parents, Tutors and School Volunteers with Word Study
How can educational professionals engage and support partners to accelerate literacy learning of all students? This session will facilitate a review of developmental literacy, demonstrate student-centered instructional practices, and address frequently asked questions asked by parents, tutors and school volunteers about word study practices. Participants will how learn how to support these partners in identifying stage of development, determining focus for instruction, and using effective instructional techniques.
Donald Bear, Sponsored by McGraw Hill,
Michelle Picard, Alison Meadows
Creating Word Memories: Academic Vocabulary Development in Grades 5-9
Research shows that vocabulary development is key to comprehension and achievement in all disciplines, yet many young adolescents lack adequate academic vocabulary knowledge. How can we help middle grades students create word memories that connect vocabulary concepts? How can we organize for vocabulary development in the middle grades? In this hands-on, minds-on workshop, participants use music, art, drama, movement, games, and smartphone technology to explore vocabulary instruction and assessment that meets the developmental needs of students in grades 5-9.
Now What? Helping Students Become and Remain Passionate Readers
The message is clear among literacy communities; we want to help our students become readers for life, we want them to love reading, but we need more ideas. When we believe in choice, when we believe in inclusive access, when we believe we are ready, and yet, we are not sure how to start or how to continue to create thriving reading communities. How do we know they are reading if we don't quiz them? What do we do with our readers who are not where they should be? What do we do not just on the first day of school but every single day after when those kids who hate reading just grow in their hatred rather than change their mind? What do we do when we are ready for a change in our literacy practices but those around us are not? Focusing on creating authentic conversations, building reading community, and establishing positive reading identity, this session is meant for the educator looking for practical ideas in their quest to help students become passionate readers.
Letter Lessons and First Words: Phonics Instruction Pre-K through Grade 2.
Refresh your phonics practices at this session with new research, strategies, and techniques including: word prompting, sounding out a word, using inductive tension, book walks, and letter cycles.
The High Value and High Rewards of Small Group Sessions in Writing Workshop
There's one of you and 20 – most likely more – of them! Therefore, small group strategy lessons are an excellent way to differentiate instruction while maximizing your time. Learn the fundamentals to making small group sessions work in your writing workshop so that you can meet your students' needs in highly-individualized ways.


Line-by-Line: How Poems Teach Us to Write Well in All Genres
Because poems are usually built from a small number of lines, studying poetry allows readers to understand a poem's architecture all in one look, to notice metaphor and sensory description all on the same page. By studying poetry, students can understand how a text works line-by-line, discovering ways to find ideas, organize these ideas, and play with sound. And when writers understand how poems are sewn together, they can carry these stitches of structure and repetition, meter and image as they craft any text, from poetry to narrative, from opinion to information. Come study poems, the most elegant writing teachers of all.

Unlocking Literacy for English Learners
Meeting the unique literacy challenges faced by English Learners (ELs) in classrooms today can seem daunting! It is possible, however, for teachers to mitigate these challenges by implementing specific strategies designed to boost literacy development for ELs.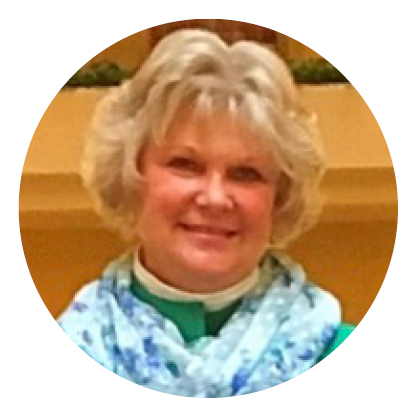 How Can Habits of Literacy Unlock the Treasures of Balanced Literacy for Teachers?
During this interactive session, teachers will work together as they experience a few of the habits they must develop to support students while using a balanced literacy approach that encourages expressive and receptive language.
Anne Evans, Carolyn Guthrie
Remedying the quiet crisis: Addressing the needs of high ability readers in the elementary classroom
We will explore what balanced literacy instruction looks like for high ability readers. We will present practical strategies to help elementary teachers maximize their limited time and resources to support and challenge high ability readers and ensure their continuous growth.
Unlocking the Competencies of Literacy Leadership with the New ILA Standards for Reading Professionals
The proposed session showcases the Revised Standards for Reading Specialists. Participants will explore what a Reading Specialist IS and what a Reading Specialist is NOT. Literacy Leaders will learn about the expectations for Reading Specialists, in addition to the changes in expectations for specialists according to the New Revised Standards for Literacy Professionals.Kim Nason, Roanoke City Schools, Kelly Holzer, Graduate Student, Radford University Literacy Education, Dawn Werness, Roanoke County Schools, Lisa Maloney, Montgomery County Schools
You've Got This! Understanding the New Writing Standards
This teacher friendly workshop will provide participants with a fast-paced overview of some of the most practical and effective strategies for supporting students to write clear, coherent pieces of writing across genres. Throughout the workshop, participants will learn specific strategies for supporting a wide range of students. This workshop will help support the new Writing Standards of Learning
2:45pm - 3:45pm
Featured/Concurrent Sessions
Best Bets for the Classroom 2019
Teachers who love to share great children's books with their children but don't have the time to read widely, Best Bets does the reading work for you. Books are selected based on reviews , blog mentions, awards, and personal reading. Books from Pre-K through YA will be presented and a handout provided.
The Essentials to Improving Reading Scores
A solid evidence basis, plenty of student practice in decoding, appropriate intervention plus teacher buy in, training and support are all essential to improving reading scores. Implementing this strategy in K-2 is critical for success. This session will explore each step needed to improve student outcomes and will demonstrate why students struggle, and how a synthetic, concrete and multi-sensory approach can break down those learning barriers. Also, what are the key components of teacher training and support for a successful implementation? We will also highlight data from schools & districts in VA that have used this approach to effectively lower K-2 referral rates and improve student outcomes.
Writing Mini-Lessons Kids Love
Participants will leave this session with a wealth of ideas to enhance their writing instruction in the areas of composing and written expression. Additionally, a variety of mentor text titles will be shared.
Making Invisible Thinking Visible in Reading Workshop
Come witness how APS Middle School teachers are deepening their students' reading comprehension using Reading Notebooks. You will experience hearing a story, thinking about it and then learn ways to show that thinking on a notebook page. A list of print and video text will be shared, as well as, a rubric to assess reading notebook pages.
Survival Strategies for Intermediate Grade Fluency, Vocabulary, and Comprehension
Reading instruction is both a science and an art combining research-based practices and highly developed techniques. This session addresses fluency, vocabulary and comprehension strategies in content areas and beyond.
Johnna Havens, Jodie Slusher, Tiffany Bishop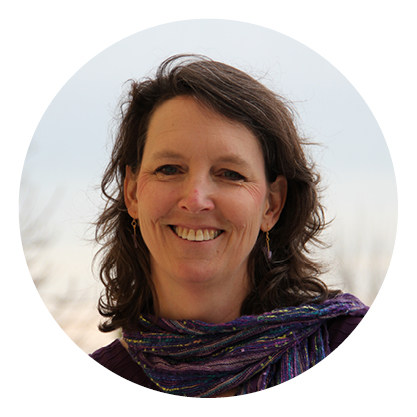 Using the NEW PALS Emergent Reader Electronic Lesson Plan for Small-Group Instruction
Learn how to use the NEW PALS Emergent Reader Electronic Lesson Plan to develop differentiated, integrated, explicit, and systematic small group lessons to facilitate literacy growth for your emergent readers.
Virginia Readers' Choice: Middle and High School Selections 2019-20
Members of the Virginia Readers' Choice middle and high school committees will share each list of the top 10 books for the 2019-20 school year.
Valerie Robnolt, Jeannie Pfautz
Keep a Notebook: Romp, Risk, Rehearse!
Choice matters. When students learn to make writing choices, they are more likely to choose writing. In a notebook, we play with words, experiment with mentor sentences, list, sketch, and surprise ourselves. Notebook keeping is a golden thread woven through a writing life, reminding us of where we've been, how we think, and who we are. In this session, we will explore many strategies for helping students to collect and develop ideas in a notebook, and we'll examine how this tool supports writers throughout a writing cycle and year. With time and trust, a writer's notebook becomes rich compost from which literature can grow.
Let's Write...More! Grades 3 -8
Come and learn how to get students writing and reading more in class. Through the use of Quickwrites, Article of the Week, and other strategies students will be writing more and complaining less! Dealing with time constraints? I will share ways to increase writing time in class with ease. Students can be and should be writing daily in class.
3:45pm - 4:15pm
Afternoon Break
4:15pm - 5:30pm
General Session: Creating Engaged and Attentive Readers
Join award-winning authors and international speakers and consultants Kylene Beers and Robert Probst as they share strategies that help all readers, but especially striving readers, develop habits that help them read with deeper understanding. With their hallmark humor, they'll share how to engage our more resistant readers whether the text is fiction or nonfiction. You'll leave inspired, entertained, and ready to return to the classroom with strategies that make a difference.
5:30pm - 7:00pm
Welcome Reception with Exhibitors
8:30pm - 10:00pm
Paint Night *
7:00am - 6:00pm
Registration Open
7:15am - 8:45am
Early Literacy Breakfast *
7:30am - 9:00am
Administrator's Breakfast: Equity, Access, and a Culture of Reading
Presenters will discuss creating a culture of reading from the Principal's and the Coach's perspective. Administrators will review the research stats on independent reading of self-selected books to understand why it is one of the best ways to build students' vocabulary, background knowledge, fluency, and book love. Evan and Laura will share powerful stories showing how it's possible to bring every student into the reading life when they have choice of the finest books for independent and instructional reading.
7:30am - 4:30pm
Exhibit Hall Open
8:00am - 9:00am
Breakfast with Exhibitors
9:00am - 10:00am
Featured/Concurrent Sessions
Real Revision
In this session, author and educator Kate Messner lifts the curtain on her multifaceted and messy revision process, sharing everything from marked-up manuscripts to the charts, lists, and timelines she uses when she's working through a project. She'll also share strategies for getting student writers excited about rewriting, by setting the stage for the work that's yet to come, providing clear-cut steps for revision, and teaching students how to evaluate their own texts and critique for one another.
Reading with a Purpose: Reader's Theater, Research, & Writing Fun!
Turn graphic picture books into Reader's Theater with the author of Unite or Die: How Thirteen States Became a Nation and Pluto is Peeved. Session will provide book-inspired writing lessons with research ideas, pourquoi tales, poetry, personal narrative, and more. Raffle for Book Giveaways. Reader's Theater Handouts.
Amazing but True: Ghetto Cowboys, Family Heroes and Traveling to the Bottom of the World in Search of Story
How far would you go to find a great story? Author G. Neri shares his escapades delving into the worlds of black urban cowboys, a distant cousin who stole a race horse to save its life and ended up in front of the Supreme Court, and the mysterious world of dinosaurs, seal mummies and volcanos in Antarctica.
Patterns of Power: Where Reading, Writing, and Grammar Meet
Meaning is made when reading and writing crash together in the conventions of language. Where do concept formation and mentor texts fit in? Come discover brain-based, practical ways to use the reading and writing connection to teach grammar and editing in a way that enhances composition and comprehension.
Media Literacy: Using YA as a Critical Lens
In an increasingly polarized world where media companies are becoming more concentrated, websites and newspapers include sponsored content that isn't always clearly delineated as such, and false information spreads at lightning speed via social media, how can we help students develop the media literacy skills essential to their education, careers, and perhaps most importantly, citizenship? In this session, we will look at ways to help students think critically about the information presented to them and give them tools to help them analyze sources. Attendees will come away with a list of books (both fiction and non-fiction) and resources that can be used to facilitate media literacy discussions.
How to Assemble a Picture Book with Josh Funk
Interested in writing picture books but don't know where to start? Looking to spice up your existing manuscripts? Have a picture book idea, but intimidated by the short format? Author Josh Funk will share everything he's learned about writing picture books - from resources to working with illustrators to mentor texts to the stigma of writing in rhyme and more. You'll leave energized and ready to construct the perfect picture book manuscript!
WILD WORDS: Sharing Nonfiction Voice
Explore delicious words and the roots of voice. Experience a colorful visual and verbal taste of how Sayre paints with light and shares the wild habitats she loves through word and illustrations. Think big about how all of us, by bringing good books to children, can shape our world.
Preventing Misguided Reading- The Next Generation of Guided Reading K-5
Engage in an exercise that will re-acquaint you with the gradual release of responsibility and get you thinking about how it applies to guided reading. Jan and Kim introduce helpful tips and pointers for dealing with some of the tricky parts of guided reading, such as selecting texts, grouping students, and helping students when they plateau. Gain a new vision for guided reading, plus many practical ideas for planning and implementing this important instructional strategy in your classroom.
The Next Step Forward in Reading Intervention – The RISE Framework
Reading intervention should provide fast results, yet many striving readers remain in intervention for years. Why do many intervention programs fail and what can we do differently? This presentation will describe a totally new intervention called RISE (Reading Intervention for Students to Excel). Based on Jan's bestselling, The Next Step Forward in Guided Reading, the RISE framework offers intensive, short-term, targeted instruction in reading, writing, word study, and comprehension. Data show that after 6-8 weeks of instruction, most students gain the confidence, proficiency and skills they need to excel as readers and exit long-term intervention.
Teaching Empathy Through Children's Books
It is a long-held belief that books help readers develop their sense of empathy. Books and stories take readers out of their own life situations and let them vicariously live in the worlds that other children inhabit. Think immigration, loss and grieving, absent parents, etc. If children walk in other peoples' shoes, the likelihood of the developing empathy is strong.
Mirror's Edge: Reflections of a Once Reluctant Reader
In this engaging talk, Lamar shares how he started out as a strong reader only to become frustrated by the lack of books that mirrored his own identity. He eventually returned to reading (and subsequently writing) after discovering writers and characters that seemed familiar. Lamar will share several books with educators that delve into examples of diverse representation that offer mirrors of and windows into the lives of the readers who are too often overlooked.
10:00am - 10:30am
Morning Break
10:30am - 11:30am
General Session: Magical Mentors
Because so many of our students live in homes where reading and writing aren't a part of everyday life, providing strong mentors in the classroom can have a transformative effect on literacy. Author and educator Kate Messner explores the power of mentors that go beyond the traditional Albus Dumbledores of the world to focus on mentor texts, author connections, and teacher leadership in living a literate life.
12:30pm - 1:30pm
Author Speed Dating
12:30pm - 1:30pm
Featured/Concurrent Sessions
Disrupting Your Routine And Finding Your Greatness
Through story and images, Evan will share his thinking on the impact of mindset on personal and professional growth. Disrupting your routine, letting go of what's holding you back, and how you view change impact your decisions, choices, and success.
Bringing Striving Readers Into the Reading Life
Laura Robb and three fifth grade teachers from Winchester Public Schools--Wanda Waters, Bridget Wilson, and Stacey Yost—will explain the professional learning and the schedule adjustments that preceded teaching the reading curriculum developed to support fifth grade students reading three to four years below grade level. Using photos of students organizing class libraries and additional books for genre units of study, schedules, and teaching practices, they will show how access to the finest books for independent and instructional reading can support great progress. The team will also include a handout that highlights key aspects of the initiative.
"I've Never Written So Much!" How Mentor Texts Inspire and Nurture Writers
Children's author and professional book writer Jeff Anderson shares how to make writing happen in your classroom. You can't make students write, but you can inspire them to do so. Discover and explore a few sure-fire mentor texts to get students writing as well as a few strategies from his book 10 Things Every Writer Needs to Know along the way. Jeff is also the middle grade author of the popular Zack Delacruz series.
Rah, Rah, Reading! Growing Readers & Writers With Read Aloud Pre-K Through 3rd Grade
Early childhood is the time for word joy and absorbing pre-writing patterns via read aloud. Taste read alouds about rain, snow, vegetables, and fish. Refresh read aloud techniques and extensions that carry books into math and science. Rev up your storytimes with behind-the-scenes info on the rain forest adventures and garden goofiness of author/photo illustrator April Pulley Sayre's books.
Sponsored by Zaner-Bloser
Building a Strong Early Literacy Program in K-2: Putting Evidence into Practice
The new standards have redefined what it means to be literate in the 21st century. To be prepared for the future, our students must become proficient, joyful readers by grade three. When students struggle, it is not a third-grade problem to be solved, nor is intervention the answer; it is time to look seriously at what is being done in K-2. Fortunately, we have a wealth of research, including neuroscientific findings, around what constitutes effective reading instruction. This session provides an in-depth look at what we know about the importance of creating "neural pathways" in the brain and how that translates into classroom practice. With the right approach to instruction and resources, we know that it is possible to teach virtually all of our students to read. Let's explore together how we can build a strong reading program in order to deliver on that promise!
Who's Doing the Work- Unteaching Learned Helplessness K-5
Examine your instruction—could there be times you are doing the work for students, creating dependency and interfering with student growth? Learn how to make simple adjustments to your instruction that lead to powerful shifts in student engagement and empower students to persevere in becoming better readers. Jan and Kim share practical ways to get students "unstuck" by shifting the language of reading instruction, adjusting conventional prompts, and reframing scaffolding.
Getting to "On-Level" Reading by increasing Student Engagement
Throughout this session, participants will hear from two experienced educators around the tips and techniques that have proven successful in getting all students to become "on-level" readers. Success stories range from students with disabilities, English Language Learners, and more. Additionally, attendees will gain a better understanding of utilizing close reading skills, as well as ways to increase student engagement through reading.

Next Step Forward in Guided Word Study
Including a short word study lesson during guided reading provides the opportunity to differentiate phonics and phonemic awareness instruction and connect word study to reading and writing. In this interactive session learn how to select engaging, hands-on activities that are based on students' needs and linked to the guided reading text. Presentation includes video clips of guided word study activities with emergent, early, and transitional readers.
Unlocking the Treasures of Notice and Note
Learn the ins and outs of Notice and Note signposts using Virginia Readers' Choice books from the past, present, and future.
Valerie Robnolt, Katie Hilden, Tammy Milby
Student Ambassador Session: Successfully Entering the Profession of Teaching
Student ambassadors will learn about relevant educational issues for pre-service teachers including the job application and interview process. Ambassadors will learn tips from experienced educators on navigating the literacy demands of the profession of teaching.
1:45pm - 3:00pm
General Session:Their Way is Your Way: Developmental Literacy Instruction and the Treasure in Students' Voices
Teaching "their way" is a presentation of research findings about word study that impact teaching. The handout will be at www.donaldrbear.com and will include activities, samples, schedules, and teaching resources.
3:00pm - 3:30pm
Afternoon Break
3:30pm - 4:30pm
Featured/Concurrent Sessions
Writing is Life: Connecting Books to Your Students' Experiences
Jordan Sonnenblick, who was an urban teacher for 14 years before becoming a full-time novelist, shares strategies for showing your students the secrets of close reading; writing with voice; and understanding deep plot – all through connection to their own life experiences. (Trigger Warning: Possible Disney Clips!)
Picture Books: Using Multiple Strategies During Focus Lessons to Deepen Comprehension. Grades K-8.
The focus lesson in reading workshop provides a magical opportunity to introduce, instruct, and reinforce comprehension strategies with the whole class. In this session Ellen will show participants how to use multiple strategies and modules from Chapter 7, The Next Step Forward in Guided Reading, to deepen comprehension. Using the same picture book several times with different and deeper comprehension lessons throughout the year provides an echo for students' deeper thinking. The Presentation includes a PowerPoint and examples of multiple lesson plans with classic read alouds.
Revision Decisions: Using Nonfiction Texts to Teach Grammar and Writing Through Revision
How do young writers decide what to revise? How do we shepherd them through this process of discovering, thinking, risking, and changing? We give them a vision of what is possible with mentor texts, then use these readings to move their writing forward, one option at a time. Grammar and style are rich ground for teaching revision. Merging craft and mechanics helps students craft sentences while learning voice, detail, and sentence fluency.
Writing for All Children: A Discussion on Bilingual Books and Own Voices
In this breakout session, author and illustrator Angela Dominguez will examine the wonderful relationship between words and images and how she gets them to work together! She'll also share how her experiences growing up Mexican-American has influenced her work. Finally, she will discuss the importance of Own Voices and how she hopes her books will build empathy in the classroom. Classroom activities will be provided.
Writing Ideas for Work Stations
Writing is a MUST in the Early Childhood classroom. Using writing in many work stations (centers), teachers can create and cultivate an environment and student success.
Teach, Learn: The Power of Our Words
It's easy to lose sight of just how powerful our words can be. Sometimes a single word or sentence can make a lifelong impression. Our small moments are often our most momentous. As teachers, learners, readers, and humans, when we're mindful of what we share, we all possess the ability to inspire and change lives.
Sponsored by Zaner-Bloser
Building a Strong Early Literacy Program in K-2: Putting Evidence into Practice
The new standards have redefined what it means to be literate in the 21st century. To be prepared for the future, our students must become proficient, joyful readers by grade three. When students struggle, it is not a third-grade problem to be solved, nor is intervention the answer; it is time to look seriously at what is being done in K-2. Fortunately, we have a wealth of research, including neuroscientific findings, around what constitutes effective reading instruction. This session provides an in-depth look at what we know about the importance of creating "neural pathways" in the brain and how that translates into classroom practice. With the right approach to instruction and resources, we know that it is possible to teach virtually all of our students to read. Let's explore together how we can build a strong reading program in order to deliver on that promise!
Ode to a Sea Cucumber: The Hidden Benefits of Nonfiction
Think nonfiction is all about the facts? Sometimes the magic behind these books occurs outside the pages. In this presentation, author, illustrator, and zoologist Jess Keating will explore the hidden psychological, social, and personal benefits of nonfiction reading, and why your classroom should strive to represent all types of readers.
Connecting with Authors
Meeting a "real live" author can be life-changing for students, from inspiring them to write and read more on their own to opening their minds to exciting career paths. Connecting with authors can be handled several ways: in-person visits, virtual Skype visits… even plain ol' snail mail that may lead to a cherished keepsake for a young letter writer. Children's book author Kim Norman shares tips for making author connections, as well as activities to turn those encounters into lifelong memories. She is joined by Arrowhead Elementary Library Media Specialist Kellee Kraft, who offers tips on how to prepare your students and staff for a successful author visit. Kellee will also share information on the new #WeConnect program that has connected students with authors from all over the world.
6:00pm - 8:30pm
Annual Banquet: Beginnings, Believers, and Unlikely Journeys
Author Pam Muñoz Ryan shares her evolution from teacher to writer to author, and the often unlikely influences in her life.
8:30pm - 9:30pm
Presidents Reception
7:00am - 11:00am
Registration Open
7:30am - 9:00am
VSRA Breakfast: Once Upon a Life: How Stories Heal *
Books don't just reveal truths. They heal hearts. If, as it's been said, we're all the heroes of our own stories, how can the mechanics of storytelling help us change ourselves . . . and maybe even the world?
9:15am - 10:15am
Featured/Concurrent Sessions
Welcome to the Jungle: Mapping and Exploring Nonfiction Diversity
There is more to nonfiction that meets the eye, but it can be helpful to have a guide to lead the way. In this presentation, author, illustrator and zoologist Jess Keating will share her map and compass to navigate the diverse jungles of all types of nonfiction books. We will explore the characteristics of each unique terrain, as well as strategies to share the full variety of nonfiction books with readers.
Book Clubs: Connecting Kids to Books and Each Other
Reading habits do not emerge by accident, but through careful and purposeful modeling and instruction. We must meet children's social and learning needs as we support their lives as readers. These needs are intertwined and interdependent and have more to do with reading success than school-centered standards do. We will consider classroom conditions grounded in the key principles for motivation: relevance, engagement, and success. I will show how I help readers construct identities of power and opportunity, to challenge themselves as readers, and to act with agency in my classroom through meaningful talk and writing in book clubs.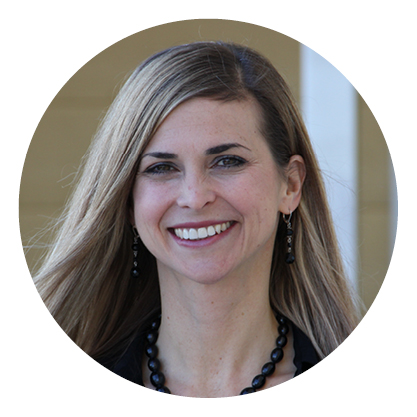 Concept of Word: Beyond Pointing Using PALS data to Identify the Missing Link(s)
Are your kindergarten or 1st graders struggling with spelling, letter sounds, or concept of word? Learn how a gap in one skill can affect development in the others! Differentiate needs and coordinate instruction to foster firm concept of word development.
The Grammar Quandry: Isolation, Integration, & High-Stakes Testing
Teachers across the state are struggling to find the happy medium between isolation and integration. Learn how utilizing mini-lessons, steps, and SLACTIC helped to change the way we teach grammar.
Dive Into a Sea of Beginning Reader Fun!
Are you fishing for some fun and exciting activities to do with beginning readers? Look no more! This session will include a hands-on, action-packed, and laughter-filled experience exploring easily differentiated activities to incorporate in the classroom right away with little to no prep work!
Reading Aloud: The Swiss Army Knife of Literacy in the Intermediate Classroom
Make the most of your secret weapon: the read-aloud! We'll share read-aloud titles loved by intermediate students, strategies for increasing students' listening stamina, and solutions to time-management and behavior complications.
The Reveal: Virginia Readers' Choice Primary and Elementary Book Talks (2019/ 2020 Book Lists)
Two members of the Virginia Readers' Choice selection committee will give a brief book talk for each of the titles chosen for the 2019/2020 list
Children's Books as Mentor Texts: What's New?
Let's explore using "must-read" new children's books as mentor texts. We'll catch up on recently published (even 2019!) kids' books and how they might be integrated into a writing program.
Supporting Social Emotional Learning In the Literacy Classroom Through Identity Maps and Picture Books
Identity exploration develops an appreciation for diversity and fosters empathy. Learn how to use various identity maps along with quality children's literature to develop these SEL competencies in your students.
Alyson Costner-Holt, Michelle Gillikin, Christy Weisiger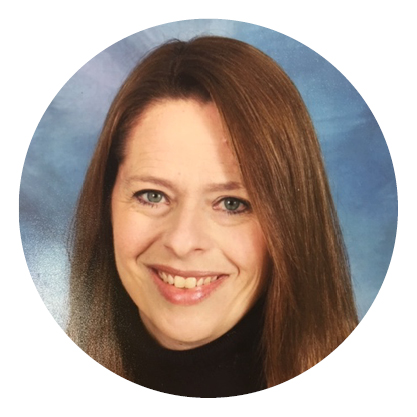 Book Buddies for Summer School Intervention
One elementary school used the Book Buddy lesson plan for summer school instruction. The leadership team will share their decision making process, teacher training, and student growth.
10:15am - 10:45am
Morning Break
10:45am - 11:45am
Featured/Concurrent Sessions
Catch the Flipgrid Fever: Using Flipgrid to Fire Up Your Readers
Come flip out over Flipgrid, a free tool that engages students by making learning social. We will share our experiences and ideas for using Flipgrid in reading classes, and teach you how to use it too!
Dyslexia in the Schools – What You Really Need to Know
Dyslexia is one of the most common learning disabilities, affecting as many as one in five students. Many educators feel that their teacher preparation programs did not prepare them to remediate one of the most common reading difficulties. This session will focus on current trends in legislation, as well as, the best research-based practices for struggling readers, including dyslexia.
Why Use Wordless Picture Books in the K-5 Classroom
Wordless picture books provide a unique context for students to engage in vocabulary, comprehension and oral language instruction. Come explore all the opportunities wordless picture books present!
Speak Up! Using Accountable Talk In The Classroom
Students walk into classrooms with savvy technological skills looking for lessons to engage them; so let's do it! Let's engage them! This session will focus on igniting ideas for teacher instruction using the oral communication skill of accountable talk in the classroom via online Socratic Seminars and technology as mediums.
Swipe Right: Speed Date the Best New Titles in Young Adult and Children's Lit
Want to get to know some hot new titles without the commitment of buying them first? In this session, you'll meet the best new, diverse titles in children's and young adult literature. You're guaranteed to find a match that's right for you!
Essential Writing Practices for Young Authors
Participants will examine writing strategies for developing students' writing repertories and focus on establishing a common language for considering writers' texts. Discussion emphasizes the writing process approach and 6+1 Traits.
Ready, Set, GO! Using a game approach to promote student learning
Using a game approach to enhance sight word, spelling/vocabulary development, and fluency to engage learners and involve families!
The Importance of Systematic Phonics Instruction Beyond Kindergarten for Successful Reading and Writing
Research indicates 1st/2nd graders need systematic phonics instruction. Effective approaches include advanced phonemic awareness, systematic decoding/encoding and extensive text practice. Participants will learn key strategies for the classroom.
Integrated Reading and Authentic Writing: A Thematic Approach Reboot
Learn how a thematic approach to integrating fiction and nonfiction texts across all genres and content areas, combined with providing connected writing experiences, deepens literacy learning outcomes for all students.
Christy Weisiger, Kristen Hepburn, Alyson Costner-Holt
The Power of a "Book Cave": Build it, and they will come.
Do you crave conversations among students about literature? Do you wish secondary readers had the engagement and natural curiosity evident in primary grades? There's magic in voice, choice, and variety.