Virginia Readers' Choice is a program sponsored by VSRA in partnership with the Virginia Association of School Librarians, the Virginia Library Association and the Library of Virginia Youth Services. It is anticipated that school officials will review the books carefully for content that is appropriate to their schools, their readers and families. Students are not required to read all the books on any of the lists. Some Virginia Readers' Choice titles may contain controversial themes, mature content, and/or profanity. Some teachers specifically request these titles because they know their students are wrestling with these topics, while others choose not to incorporate these materials. Please review each title carefully before selecting it.
The Great Shelby Homes: Girl Detective
Eulberg, Elizabeth
9781681190518
After years of moving to different military posts, 11- year old John Watson finds himself in a new home in a new city. He soon meets his upstairs neighbor 9 year old Shelby Holmes, kid detective. When a classmate's prize-winning dog disappears days before a dog show, Shelby and Watson work together to discover "whodunit"!
O'Connor, Barbara
978-0374302733
Charlie's family is a mess, so she's sent to live with her aunt and uncle in the middle of nowhere. Charlie hates her new home-but finds hope in a small lost dog and a strange boy.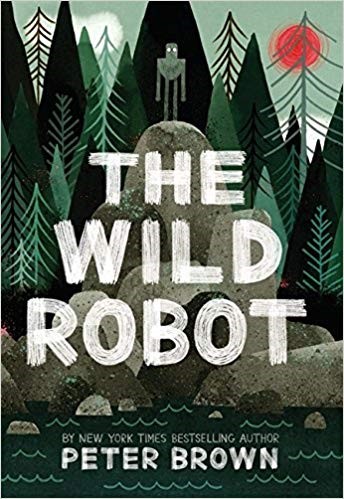 Brown, Pete
978-0-316-38199-4
After "surviving" a shipwreck, Roz the robot finds herself on an island. She seeks out help from the animals who live on the island, hoping they'll teach her survival skills; however, they are all afraid of the "monster" who has come to their island.
Holm, Jennifer
978-0553510362
Historical Fiction novel based in Key West during the Depression. Ten year old Beans wants to make money to help his family with their basic needs. Meanwhile, people are coming from Washington D.C. to clean up the town and make it a tourist attraction.
Pinkney, Andrea
978-0-425-28768-2
A biographical tribute to Ezra Jack Keats.
Crime Biters: My Dog is Better Than Your Dog
Greenwald, Tommy
978-0-545-77332-4
Jimmy is finally allowed to get a dog to ease his parents guilt and help him cope with the sudden appearance of a "blotch" on his face. Jimmy is a fan of a vampire mystery show and thinks his new dog might be a vampire dog who fights crime.
The Hole Story of a Doughnut
Miller, Pat
978-0-544-31961-5
Learn the story of how Sea Captain Hanson Gregory changed the shape and fate of breakfast pastry.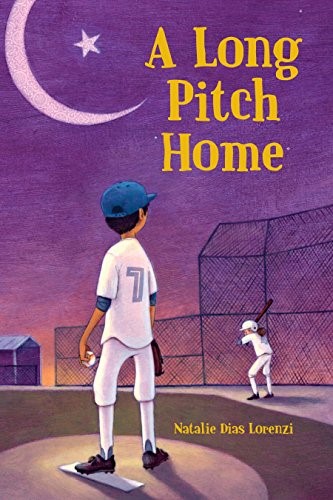 Lorenzi, Natalie
9781580897136
Bilal's family has to move to the United States from Pakistan but his father must stay behind. Bilal finds many things about the US strange- most of all, baseball.
Arnold, Elana
978-0062445827
Bat stands for Bixby Alexander Ham. When Bat's mom who is a Veterinarian brings home a skunk kit, Bat tries to convince her to keep it permanently.
McGovern, Cammie
978-0-06-233065-9
Benny's having a hard time in fourth grade. He's not great at anything except making movies with Lego figurines. His family is also dealing with Benny's older brother George who has autism and Benny's father who had a serious accident for which Benny feels responsible.